Delivery Hero Clone Script - Profitable Food Ordering App
Start your delivery hero like online food delivery app in no time. We provide white-label delivery hero cloning services for online food ordering and delivery businesses.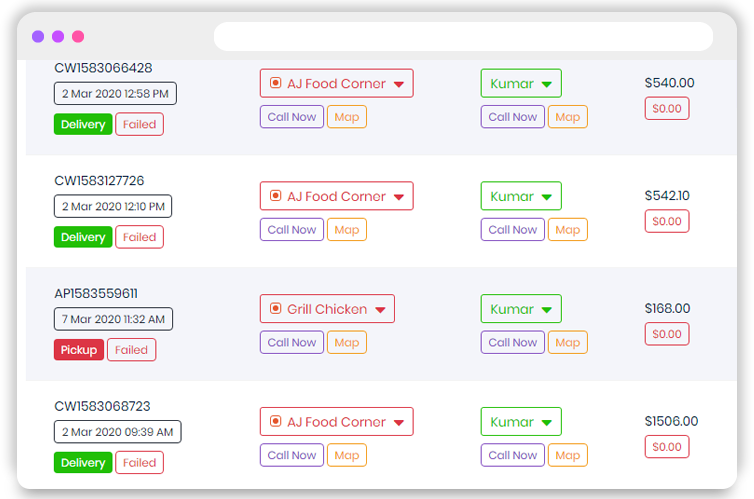 Food Ordering Software with Delivery Hero Clone like App
Foodtro provide a delivery hero clone script for launch your own online food ordering and delivery business. A delivery hero clone script is an online food order takeaway and food delivery platform. When the online food delivery platform is straightforward and easiest way to control and monitor an online ordering with app for customer, restaurant, and delivery. When the delivery hero clone like app links up with the restaurant, customer, delivery boy, and money processing, then the customer place their ordering food by one step clicking.
A delivery hero app clone manage the lot of processing of all those things within certain time. Delivery hero clone app very much advanced for both the web and mobile platform. We are providing a more features about delivery hero clone like mobile responsive website, order receiver panel for customer care guys, delivery boy app, manager control panel for restaurant and super administrator panel etc.
Used for delivery hero app clone to save your valuable time; your demand and lone page are evaluated to the all relevant things. Online restaurant food delivery scripts are getting more popularity in the world. When the delivery hero clone like app are accomplishing the customer issues of the day.
What we offer with our Delivery Hero app script?
100% Source Code
The complete source code of the system will be provided to you based on your criteria.
Dedicated Support
2 months free technical support over email & whatsapp, if you get any issue with applciation.
Single/Multi License
Pay once and get benefited with a self-hosted single-multi-domain license.
Free Installation
Hassle-free installation. We provide live server deployment after the purchase of script.
White-Label
Let's create your own brand and logo to your online Delivery Hero Clone App.
Customizable Platform
The fully customizable are supported with this platform with powerful open source technologies.
Advances of Our Delivery Hero Clone App Solution
Complete customization
Our delivery hero clone like app solution has complete customization in which app color, brand name, themes, and logo are can be changed based on purchaserrequestalong their needs.
Cloud-Based solution
We offered a cloud-based delivery hero clone app solution that can provide extended functionality with an advanced app and panel for restaurant owners to manage and access their business from anywhere with any devices.
Graphical statistic
Our delivery hero clone script provide a powerful dashboard to the admin and they can check complete earning reports and payment statements of stores and delivery providers also.
GPS integration
With GPS integration, we empower the different features like EAT monitoring to track the delivery provider, route optimization, real time tracking, and easy navigation to find the customer location.
How Delivery Hero Clone Script Works?
The Delivery Hero Clone Script follows a simple assignment that ensures excellent results. By following the footsteps and guidelines of the famous delivery hero business model, the solution ventures into online food delivery space with supervise facilities.
Payment can be gathering using any payment mode the user select-online/card/cash.
The delivery provider agree the delivery request, picks it up from the store, and delivers it to consumers.
The consumer places an order by selecting a store using the consumer application.
Once the order is ready, the store contacts the adjacent delivery providers to arrange pickup.
The store receive incoming order notification and agree it and starts preparing.
Read more about Delivery Hero Clone Script App – Online Food Ordering and Delivery Software
Features
Highlights Built-in Delivery Hero Clone like App for Food Delivery Solution
Delivery hero clone software solution for customer
Augmented delivery and easily order placing are the primary benefits of using Delivery Hero Clone app, which build your online food delivery business one of the strongest competitors in the on-demand economy.
Other Business-Savvy Ready Made Apps with Find an app solution suitable your business size, type, and consumer necessary
Testimonials
How We Work at Client Places?
Third Party Integration Solutions for Delivery Hero Clone App
Our delivery hero clone script is completely an open source system and it will be compatible for all type of extra third party integration solutions.