Looking for food ordering and delivery script
Start your online food ordering and delivery business with foodtro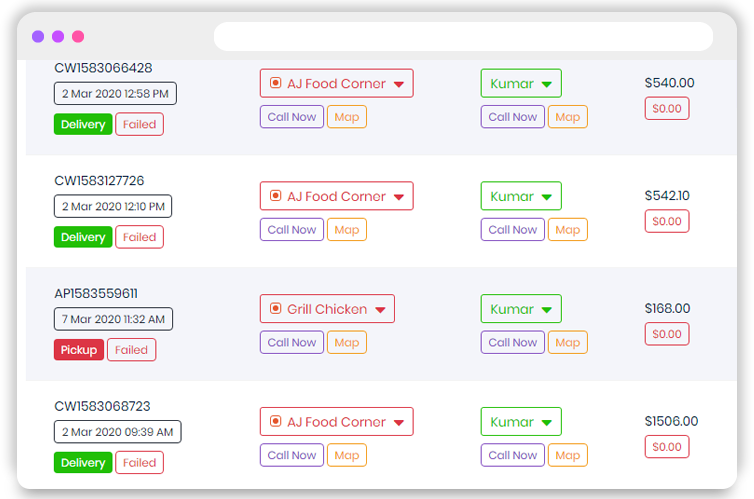 On-demand food delivery app script like UberEats, Swiggy, Zomato
Food ordering and delivery script for restaurant business is next level of the lift of restaurants who run the shop at physically, they can use the ready-made online food order script for their restaurant. There are many restaurant food ordering script providers are available in the market but foodtro offers you complete setup and built with the ultimate features associated with support with proper communication with customers till the application on delivery the food.
Our food script focuses on the online restaurant business owners who are interested to move forward with online food ordering business with his own delivery boy drivers using delivery app for their food service. On demand app for food order is commonly used in the world wide restaurants at the present time.
Food delivery script is fully optimazed with highly experienced professionals and latest technologies implemented with geo conferenceing mobile app will produce the result that allow the restaurant food ordering business next level of revenue model. The online ordering and delivery script software is developed by many companies in the market like foodtro providers.
Why choose our customized food delivery script?
We have the efficient online food ordering php script through which we create incredibly responsive and innovative food delivery script or their long list of esteemed clients. Are you looking for a food ordering script like foodpanda, zomato clone, UberEats clone, DeliveryHero clone, JustEat clone, Talabat clone If so, then foodtro is the right choice for your online food ordering and food delivery system. It provides you all the possibilities that a food script should have of foodpanda clone or just eat clone, takeaway food order script etc what they have.
Food Ordering Script
Online food ordering script is to serve the customers to make order online using mobile apps such as android , iOS platforms to get delivery on time.
View Features
Food Delivery Script
Food Delivery Script is to deliver the ordered items by the customers that order will be delivered by delivery boy using delivery app.
View Tech Stack
The open source food delivery app script varies in templates and features providing clients with all types of options to choose from. So if you are looking to kick start your online food ordering script business and need the services of professional, you can touch with foodtro and get the best food delivery script to design wonderful online food delivery apps on Android and iOS.
Food Ordering Script- Food delivery app for sale / On demand delivery app development / On demand delivery app source code/ Just Eat Clone / Grubhub clone / MenuLog clone / Takeaway clone / Talabat Clone / Foodpanda Clone / UberEats clone / Deliveroo clone / Doordash clone / Delivery Hero clone / Restaurant Ordering System / Food Delivery App Development / Best food app / White Label Food Delivery App / Digital Menu and Ordering System.
Most Unique features of our food delivery script?
Are you looking for single restaurant food ordering system?
We have readymade a hassle self hosted solution for food ordering at affordable price.
100% Fully Customizable
Online food ordering software is completely open source technologies has been used so you can 100% customized any where how you want the script look like as per your desired. Also we have our client speaking reviews some words about our services.
Dedicated Support
We have wide range of experienced teams to support the existing Online food delivery script to give the pioneer servers to our customers in business needs model. We are available all time on business hours to enhance your software to next level.
One Time Fee
We don't charge you always just one time investment to get a quality Online food ordering script to use in your restaurant business. All we covered with our restaurant ordering script ready to use.
How does our restaurant online ordering and food delivery script work for you?
The food ordering and delivery app script follows a simple assignment that ensures excellent results. By following the footsteps and guidelines of the famous Food Ordering And Delivery business model, the solution ventures into online food delivery space with supervise facilities.
Payment can be gathering using any payment mode the user select-online/card/cash.
The delivery provider agree the delivery request, picks it up from the store, and delivers it to consumers.
The consumer places an order by selecting a store using the consumer application.
Once the order is ready, the store contacts the adjacent delivery providers to arrange pickup.
The store receive incoming order notification and agree it and starts preparing.
Our script also supports for cloud kitchen model base script as online food delivery by ghost restaurants by using some of the food aggregators and brands in the food industry. cloud kitchen is a concept of delivery only restaurant with no physical space, no dine-in space or takeaway counter. It is a restaurant kitchen that accepts delivery only orders without a traditional restaurant or dining-in facility.
Read more about How easy to use online food delivery script with people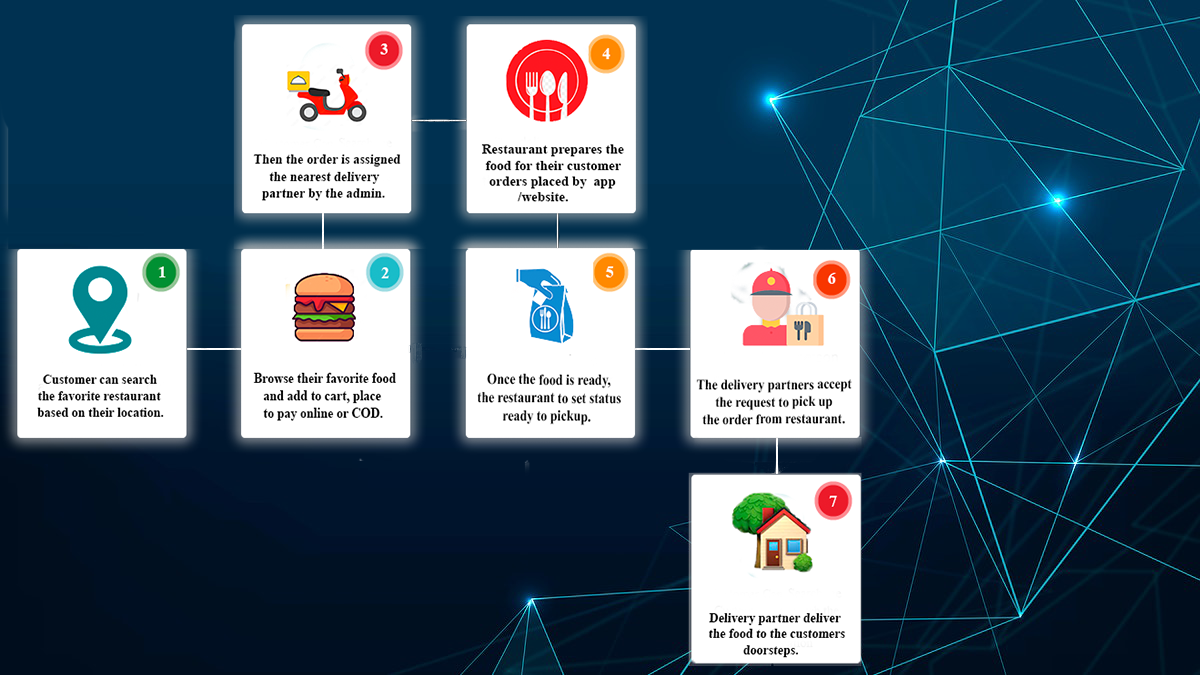 Features
Features of our food ordering and delivery script
Payment gateway integration
Solutions
Our food delivery script suits all types of business model
Single Restaurant
Single restaurants/shops, coffee shop, Ice cream shop or pizza shop food ordering and delivery application
Multi Restaurants
Multi restaurants, coffee shops, Ice cream shops or pizza shops menu ordering and delivery application
Chain Restaurants
Chain restaurants, coffee shops, Ice cream shops or pizza shops food delivery script
Food Aggregators
Food Aggregators for food delivery system to order items from wide range of Aggregators in the market
Customer app screens of our restaurant menu ordering script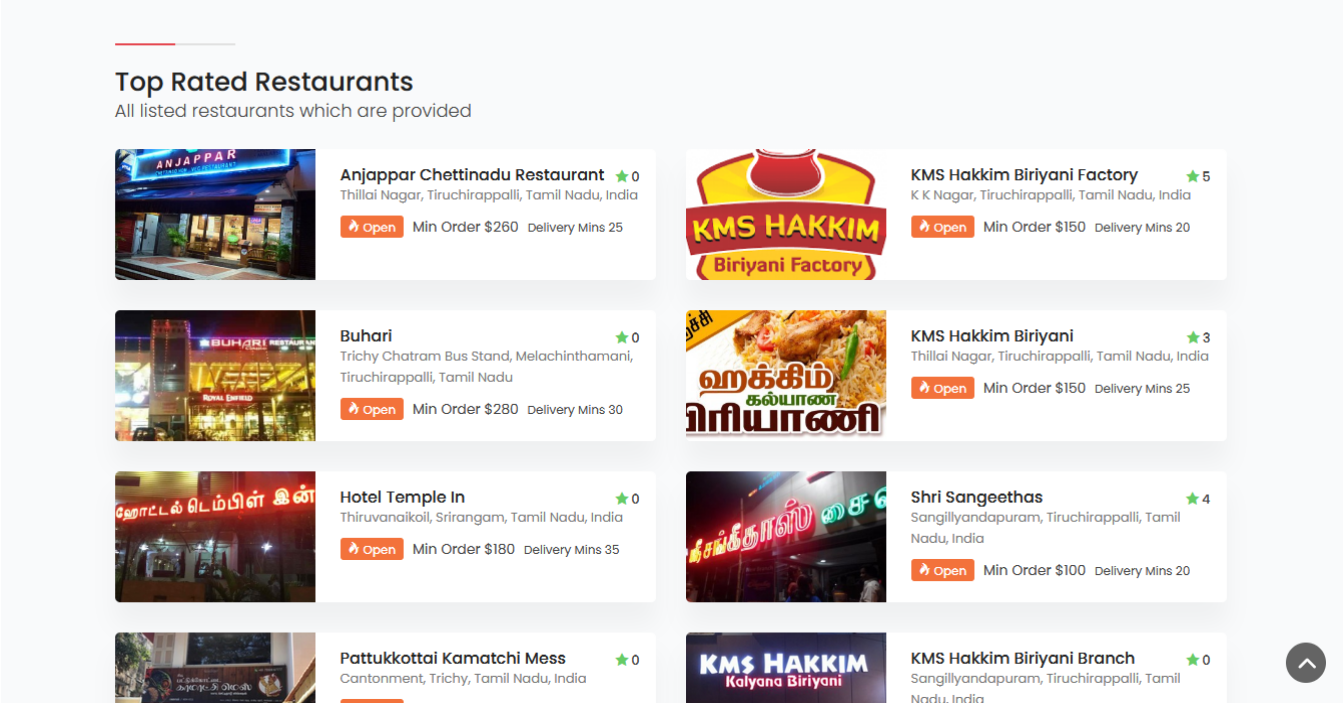 Testimonials
How We Work at Client Places?
Third Party Integration Solutions For Food Delivery Clone App
We do all necessary solutions for running food order script with PHP.
Our food online ordering scripts is completely an open source script and food delivery platform will be compatible for all type of extra third party integration solutions
1. Payfort, Razorpay
2. Google location
3. Twilio
4. Facebook Ordering
5. Printer Option
6. Phone Order
online automobile website
I have been more than satisfied with the level and quality of work done by nectareon team and I would be more than willing to recommend them to other clients. Their response time and level of communication is good and they try to go above an beyond to ensure that as a client you will be satisfied.
Business Commerce
nectareon team does a fantastic job in developing web application for my business. A trust worthy team in delivering project on time. I highly recommend nectareon team for any small or large scale business sectors.
Everdeals website
nectareon team are always fair and excellent in providing quality service. We are pleased with the way they develop and meet the requirement of the project. Moreover they are skilled in providing solution to my business. I really appreciate their hard work.
Diamantol Corp
Hi nectareon Team. I just had my website completed by your team. It has been a pleasant experience since the beginning of this project. Your project leader has been very responsive to my requests and given me updates on the project regularly. Thank you very much and I would recommend your team to my business friends in Singapore.
Classifieds website
I am happy with the speed and work whatever you are doing and u are honest man and you deserve it.
Sportif Engineers Pte Ltd
Gajendran have been very helpful and attentive to our requests and requirements. Greatly appreciated the time and efforts he have provided us for the application.
Frequently Asked Questions About Food Delivery Software
The questions frequently in your minds and solutions for that all about restaurant online food delivery script.