Online Food Ordering & Delivery App Clone Script
Get customized food ordering app clone for your restaurant business with open source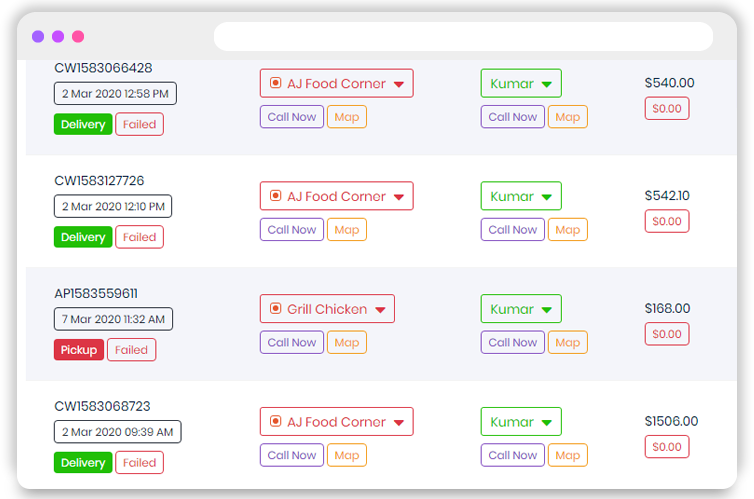 Foodtro – On demand Food Delivery Script
The fantastic system that is food delivery software developed for who wants to make order via online for their customers with optimal routes and on time. Customer can browser the desired menu items from the restaurants and order the favorite menu, then restaurant will be notified for the order and let them to prepare the order for customers delivery on time. Once the order prepared the delivery partner will receives the order notification and he has to deliver the order as per committed deliver time.
Growing with food delivery industry benefits for startup aggregators, restaurants, customers and delivery partners. Our unique and specialized modules are fully suitable with listed stakeholders. The main powerful reports module will be unique feature for food aggregators. Our team is fully dedicated for customize the application as per your business requirements meets the criteria.
Nowadays the mobile app is booming in the market with customers, So you must need the mobile apps for android , iOS for customer who wants to use the food order via online with their app.
Let it be called as food delivery script or food delivery software, also it could be best business application for restaurants. Even we have used the latest technologies with open source system PHP, Yii Frameworks, MySQL, JavaScript, jQuery which gives the end software buyer to customize with easy.
Food aggregators who are interested to run the food delivery system in the markets, they should find in google is for foodpanda clone, grubhub clone, doordash clone, postmates clone, swiggy clone, zomato clone etc. So smart move is to develop the unique model based on the clone model. We can also sign NDA to discuss.
What We Offer With Our Food Ordering & Delivery Software?
100% Source Code
The complete source code of the system will be provided to you based on your criteria.
Dedicated Support
2 months free technical support over email & whatsapp, if you get any issue with applciation.
Single/Multi License
Pay once and get benefited with a self-hosted single-multi-domain license.
Free Installation
Hassle-free installation. We provide live server deployment after the purchase of script.
White-Label
Let's create your own brand and logo to your online food delivery software.
Customizable Platform
The fully customizable are supported with this platform with powerful open source technologies.
Highlights Built-in our food ordering & delivery app script
How Online Food Delivery App Script Works?
The Online Food Delivery Script follows a simple assignment that ensures excellent results. By following the footsteps and guidelines of the famous UberEats business model, the solution ventures into online food delivery space with supervise facilities.
Payment can be gathering using any payment mode the user select-online/card/cash.
The delivery provider agree the delivery request, picks it up from the store, and delivers it to consumers.
The consumer places an order by selecting a store using the consumer application.
Once the order is ready, the store contacts the adjacent delivery providers to arrange pickup.
The store receive incoming order notification and agree it and starts preparing.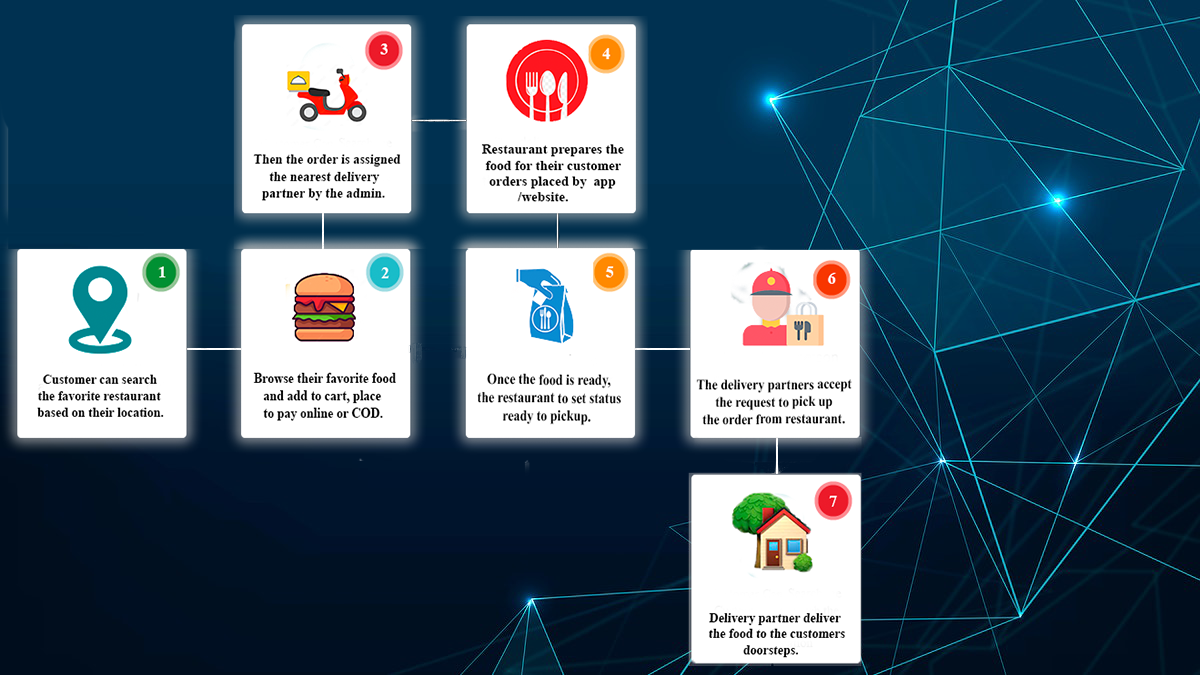 Frequently Asked Questions About Food Delivery Software
The questions frequently in your minds and solutions for that all about online restaurant delivery software.