Grubhub Clone Script To Launch Your Own Food Delivery App Today!
Now you can start to deliver food online with our ready-to-use grubhub clone script. Our grubhub clone to earn more profits for your food outlet in short-time.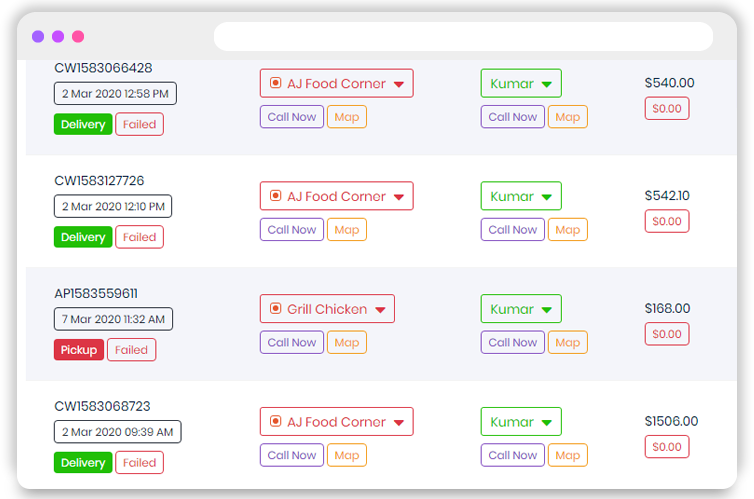 Why Grubhub Clone App Solution Is Best For Your Food Delivery Business?
Grubhub clone is an online food ordering and delivery platform. Online food delivery growth gets highlighted with the world pacing forward in significant motion. Grubhub clone app is enabling food ventures to deliver excellent services to the customers on their demand and the grubhub clone is an advanced app solutions. Grubhub clone app allows the online ordering to free delivery from local restaurants to customers on their request; clone app includes all modules that enhance solution performance.
Foodtro offer a ready-made online food ordering and delivery app like grubub clone app, and provide a customized solution for your online food delivery business. The grubhub clone app includes interactive features that make it easily customer place their orders and get the food delivered at their doorstep. Now you kick-start the highly demanding online food delivery business with ourgrubhu clone app designed absolutely to attain high profit by fulfilling the food cravings of customers.
Foodtro provides a readymade online food ordering and delivery like zomato clone app, and provide a customized solution for your online food delivery app clone business. Foodtro also offer a completely white-labeled online food delivery app like zomato with all essential feature are pre-loaded.
What we offer with our grubhub clone app?
100% Source Code
The complete source code of the system will be provided to you based on your criteria.
Dedicated Support
2 months free technical support over email & whatsapp, if you get any issue with applciation.
Single/Multi License
Pay once and get benefited with a self-hosted single-multi-domain license.
Free Installation
Hassle-free installation. We provide live server deployment after the purchase of.
White-Label
Let's create your own brand and logo to your online Delivery Hero Clone App.
Customizable Platform
The fully customizable are supported with this platform with powerful open source technologies.
Contemporary features of our grubhub clone
Contactless deliveries
We ensures your customers can get contactless deliveries with our grubhub clone solution by enabling with a single function. Contactless deliveries offer the delivery boy, and customers do not get in physical contact. The delivery boy leaves the package at the door and waits for customer to pick it up from distance.
Order confirmation and customization
The customization process not only customers but restaurant can also customize the incoming orders. If the restaurant finds any missing items in the order, the restaurant can edit and customize the orders as per the item availability. And any changes made in the order get reflected in the customer app, which the customer have to confirm to let the order process further.
Explore item subcategories
Restaurant can add categories and subcategories and define items in those to provide a better menu exploring options. Customers can quickly filter and sort the menu to efficiently view the items listed in the menu. The subcategories helped to make searching easier for customers and generates excellent experience.
Change language
If the restaurant admin panel wants to change the language of apps and the panel include the app solutions. The customer can easily change their language from the admin panel. The multi-language option helped to make them app handling easier and deliver excellent services.
Manual delivery boy
Restaurant can now add and manage their delivery boys from the app and panel dedicated to their restaurant management. At times, if the restaurant wants, delivery boy can assign deliveries manually and generate the best results.
How Grubhub Clone Works?
The Grubhub Clone follows a simple assignment that ensures excellent results. By following the footsteps and guidelines of the famous Grubhub business model, the solution ventures into online food delivery space with supervise facilities.
Payment can be gathering using any payment mode the user select-online/card/cash.
The delivery provider agree the delivery request, picks it up from the store, and delivers it to consumers.
The consumer places an order by selecting a store using the consumer application.
Once the order is ready, the store contacts the adjacent delivery providers to arrange pickup.
The store receive incoming order notification and agree it and starts preparing.
Read more about How to Start an On-Demand Food or Grocery Startups in the Middle East Using Talabat Clone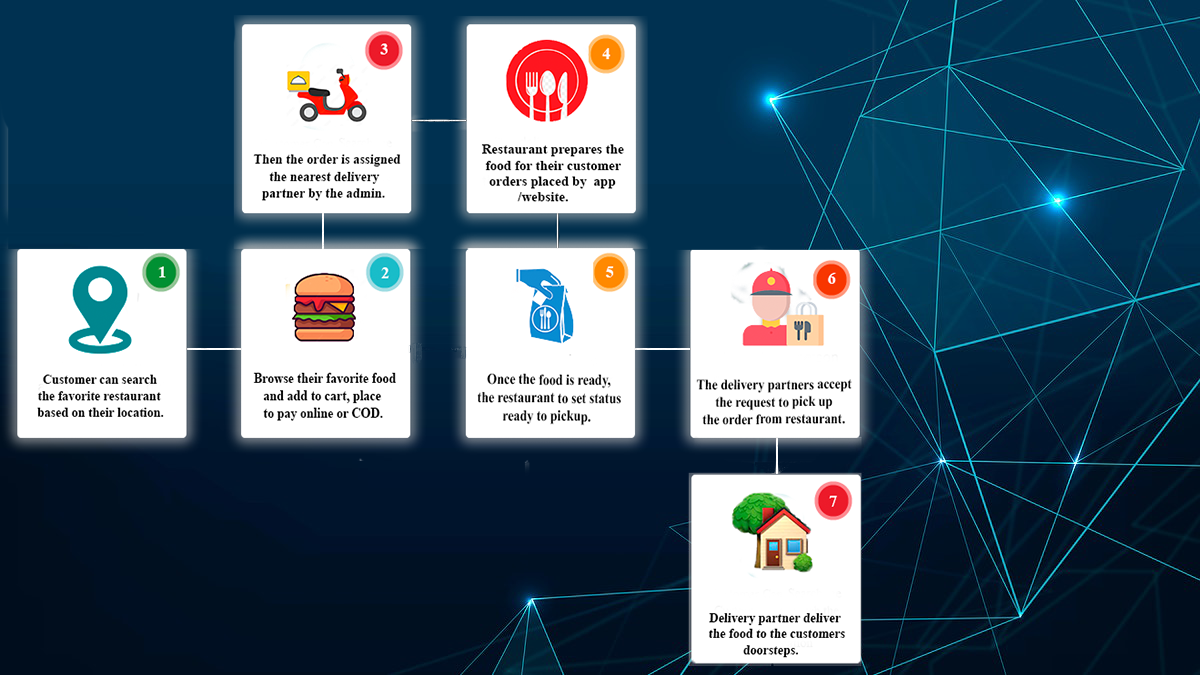 Features
Highlights Built-in our food delivery app like GrubHub clone
Foodtro offer a readymade talabat clone it more suitable for your online food delivery business. Our talabat clone like app are equipped with the best technologies and features. They are built to run phenomenally on iOS and Android, thus giving you an edge over your competitors. Our application include four module – Restaurant Panel, Customer Panel, Admin Panel and Delivery Executive Panel.
Testimonials
How We Work at Client Places?
The right way of launching food deliveries with our grubhub clone app to support your needs
Discover the best way of earning the trust of your customers with reliable food deliveries made to enhance your restaurant business reach. Seek the support of our grubhub clone app that makes deliveries and online order processing more comfortable than ever.